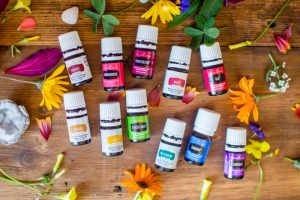 Some of you may know, I was a Young Living® LOVER. I used their oils every day, with my kids, and I loved talking about them with friends. The most important thing is – I think they are AMAZING quality, but I want you to know why I decided to leave them.  And to tell you what Company I use now.
I no longer felt YL® was right for me for 5 reasons:
 Upline & Pricing. I learned just how much of the price I was paying for oils goes to the upline (60% to 6 or 7 different reps), making Essential Oils less affordable.
Membership & Monthly Subscriptions.  I got tired of the monthly subscriptions – I was just spending more every month than I wanted and ended up having more oils than I needed. Now I know monthly subscriptions are optional, I just felt like I had to do it or lose out on savings.
Too Shy to Sell.  I grew tired of of the pressure of selling to my friends & they grew tired of it too :-).  My best friends and sister-in-law were buying – but most of the YL oils were too expensive for them (they never even tried Frankincense).
Didn't Make Money.  I wasn't making money.  In fact, I never made enough to cover the cost of my monthly subscription.
Other Companies Caught up to YL in Quality.  Finally, I realized that the Essential Oil industry has changed since YL started.  I realize YL no longer has a monopoly on quality.
I now use REVIVE Essential Oils.  And I ❤️ them.  I really love them!  If you love YL, you'll love REVIVE too.  I'll tell you why but first let me tell you how I discovered them.  One of my YL distributor friends told me she was quitting YL.  She's been doing it for 3 or 4 years so I was very surprised.  She said she's going to Revive and that I should too.  I read the reviews and was surprised by how many mentioned converting from YL to Revive.  I was still skeptical but I bought and tried the Oils.  And, like my friend, when I got my package, I switched almost instantly!  Here's why:
Same Quality & YL Blends.   REVIVE oils are 100% Pure Therapeutic Grade, same as  YL.  They are grown on partner farms without pesticides (just like YL).  They're grown in countries where that plant grows naturally.  They are approved for internal use (just like YL).  And tested by a guy who worked at YL, Dr. Pappas. It's easy to switch because Revive has equivalent blends including Thieves, Purification, and RC (my 3 must haves) (helpful list here).  Trying is believing!  My kids and I can't tell the difference.  All my YL friends aren't going to believe me until they try it!
No Selling.  I realize I just want to be a normal customer and not sell.
Better Prices & No Monthly Subscriptions.  REVIVE Oils & Blends are much cheaper because there's no distributors to pay!  And there's no monthly subscriptions.  I can finally afford Frankincense (I recommend this one).  And use my oils more often because I can afford to buy new ones.  I get 2-3 Revive bottles for the price of 1 YL bottle.
Free Shipping.  In 2019, I believe everyone should offer free shipping.  Revive offers Free Shipping to the US, Canada, Australia, and the UK!
BLACK FRIDAY SALE early ACCESS: Get $10 OFF $50+ Orders, $25 OFF $100+ Orders. Use Coupon Code: FRIDAY
Here's the cute blue box my oils came in: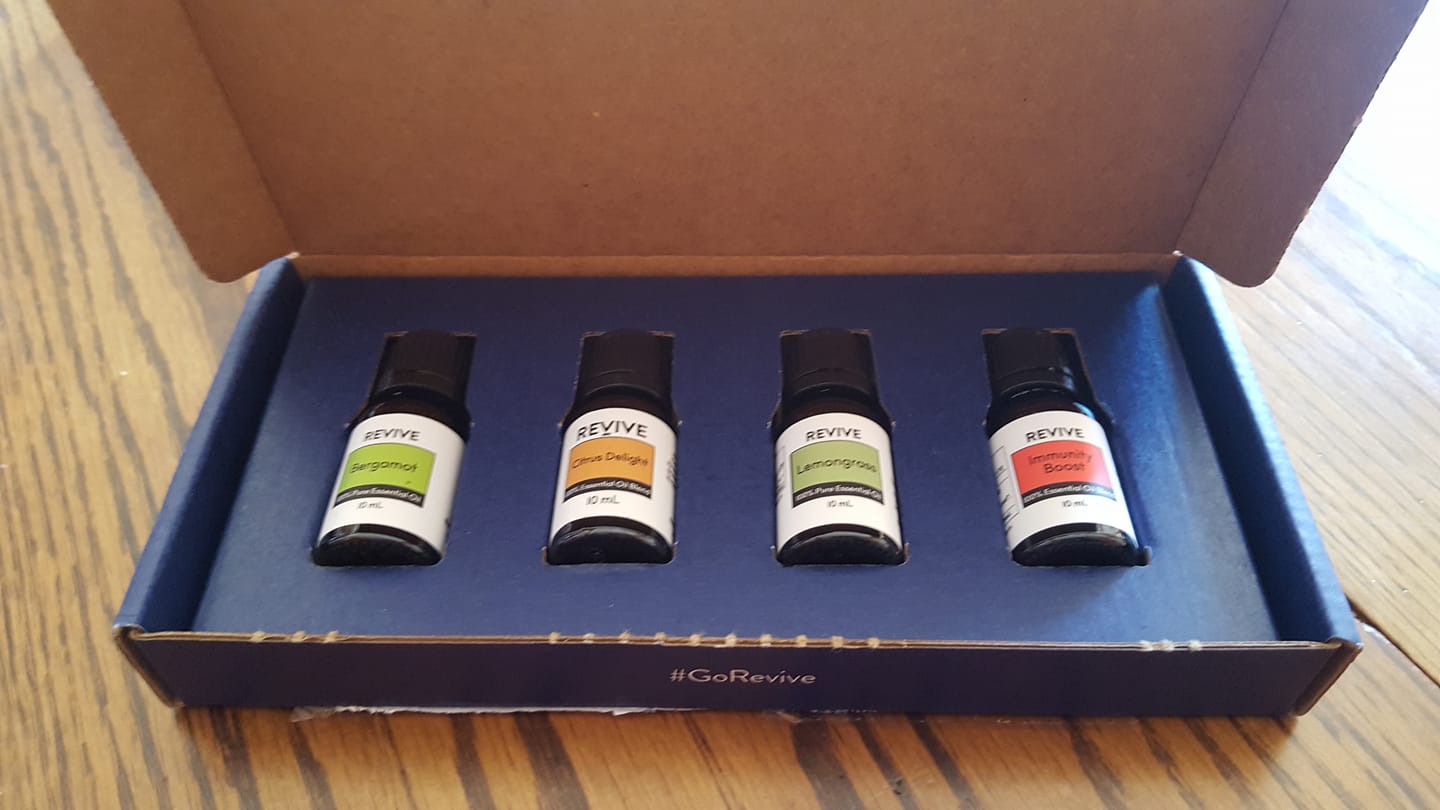 The trademarks Young Living® and YL® are the property of Young Living Oils, LLC.