Peel iPhone Case Review: Everything you need to know
I am always one version behind on the iPhone. I need to use a good because I keep mine for so long! I saw a couple ads for the Peel iPhone case on tiktok and knew I had to buy one and do a Peel iPhone case review!
Short version: I love two things about the Peel 1) My son dropped my phone face down on the driveway when he was trying to take a photo of the dog. My phone didn't break! 2) It fits into the pocket of my jeans and has minimal bulk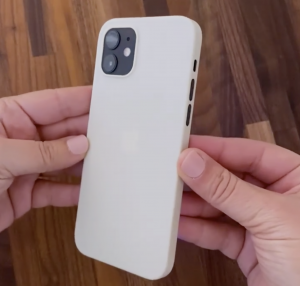 Why choose Peel?
Peels goal is clear: provide unobtrusive and minimal products that protect your phone!
The idea of Peel is simple, Less=more. In their eyes, it's not necessary to always do extra; instead, we can enjoy by doing less. This idea reflects in all the simple yet durable cases offered by Peel. The case provides lightweight protection against everyday bumps and scratches. The material used in the manufacturing of all the instances is polypropylene plastic.

Super Thin Look And feel: The first and foremost perk of using the peel for your iPhone has to enjoy what the name suggests. The Peel iPhone cases are surprisingly thin, just a fraction of a millimeter thick (0.35mm thick). It adds no bulk to the phone while being flexible. When it is wrapped around an iPhone, it feels like you haven't got any case. The perfect fitting is an additional advantage that other issues fail to provide. Every speaker, button, and the port has an ideal cut-out.
Protects against Damage: Besides being thin and flexible, the cases are all set to fulfill their duty. The material and design of the case feel safe in hand. As mentioned earlier, the latest iPhone series have a bit different outlook as compared to the previous ones hence the cover provides a protective layer against the edges. Peel recommends pairing Peel cover with a Peel screen protector for the best protection.
Color options: What else can make you happy then color options, especially when you like to switch according to your mood. There are ten different colors available to choose from. You can also choose between a matte or glossy finish because both options are super attractive.
This product is a BUY from me 🙂