The Never Ending Summer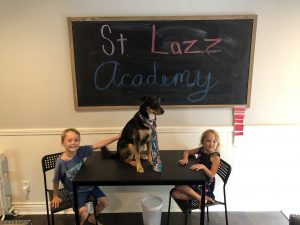 Summer has always been my favorite season, but this year it is the summer that has no end in sight. I live for pool days, sunshine, BBQ'ing and outdoor activities. Because of the way the school year ended so suddenly due to COVID, all of these activities started much earlier at our house. We've already gone thru 10 bottles of SPF 50, 100 homemade popsicles, 12 tri-tips, numerous cases of beers, and 7 giant watermelons.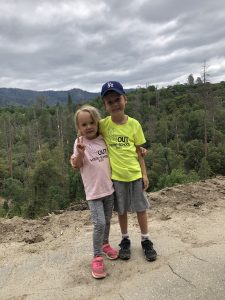 If you feel like you've exhausted all of your summer options you are not alone. Here are some fun ideas you can do to get thru the long summer days:
Outdoor floating movie – Projectors and giant screens are reasonable to purchase now and you can share them with friends which makes it even more fun. We use this as our "extra special summer activity" that our kids have to earn by reading 100 books. You can make any goal you want for your kids and add some excitement by using this as the reward.

Switch meals up, and I'm not talking about eating out. Put someone else in charge of cooking, especially your kids. We all have our go to meals, and allowing someone else to take charge will mix up your menu for the evening.

Try a new sport! There is something to be said about everyone being new to something. Badminton, croquet, kickball are just a few great family friendly activities. There are also tons of new board games and card games that are out there. Make Wednesday nights wacky Wednesday where your kid/spouse make dinner and you play a new card game. These will be the summer memories you will remember for years

This is especially the time to give back to your community. I'm not talking just about supporting local businesses. There are many groups that provide for our community that need your time. We just started making sandwiches for the homeless. Once a week we make a dozen lunches and they are delivered to a local group. We use this time to talk about our community and how we can help others.

Challenge your neighbors to a block water fight. We started drive by water balloon fights and nothing is more fun in the heat of summer than a little fun with water.
Although this will always be classified as "the summer that lasted forever", it will also be the summer we talk about for the rest of our lives. Forget about what you planned to do and create some Summer of 2020 memories!