When I am craving something sweet I love to make something to give me that fix and get some fruits and vegetables in there. This is so good my kids and husband love it. I usually omit the chocolate syrup but thought it was a nice touch for this photo!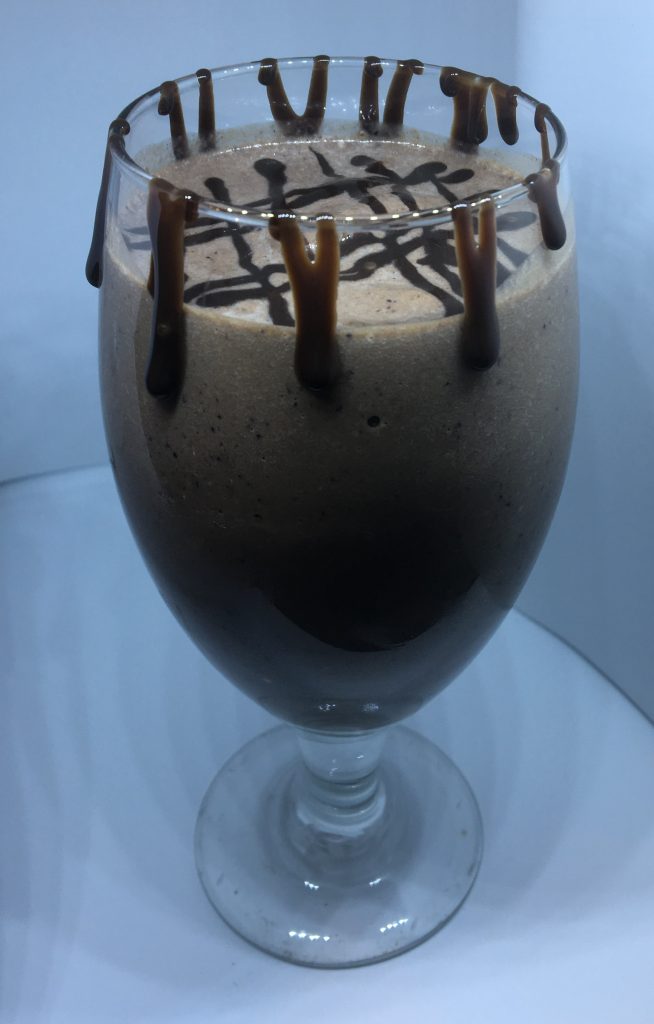 A Chocolate Milkshake with a healthy twist! I adapted this recipe from @minimalistbaker. This recipe was kid tested and husband approved!
•1 extremely ripe frozen Banana (we always freeze them without the peel) 🍌
•1/8 cup frozen blueberries
•2 TBSP cocoa powder
•1/2 TBSP ground flaxseed
•1 TBSP peanut butter
•3/4 cup milk
•a handful of spinach
•a few ice cubes
Drizzle with your favorite chocolate sauce and enjoy!!
C:81 F:28 P:40