All my fellow bikini wearers this post is a FOR YOU! I'm always on the prowl for new bathing suits once the sun starts shining. Who am I kidding? I'm always on the prowl for new bikinis! I have everything from Lulu Fami, bikinis designed specifically for me, Hurley, VIX and random finds from discount stores. After seeing CupShe advertised a few times online I figured why not try it. The site cleary states "Easy to initiate a refund or exchange in 30 days after delivery. Items can be returned or exchanged generally for any reason, quality or size problems or other reasons accepted by our customer service." I purchased three suits hoping they would be amazing so I could then get a few others. CupShe.com's prices are very reasonable. I should have known it was too good to be true.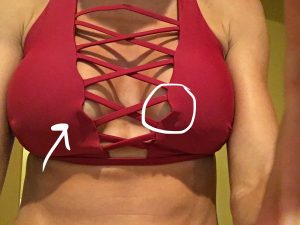 The quality of the fabric was great. They were thick and of high quality Lycra. The three suits I ordered were just odd sizes. One medium top was tiny compared to the bottom that feel off of me. One suit the front seam wasn't straight. The return policy wasn't as easy as the site claimed but I did get a 40% refund and the said I didn't have to mail the suits back. I am going to try to have some friends try the suits. Maybe it's my funky body shape, maybe it's the suits.
I caution you before purchasing but am hopeful hopeful your purchase turns out better than mine.