We are always looking for new healthy treats to whip up. After searching the web high and low we found a recipe that we made a few changes to. Thank you Veggie Balance, click the link to see their original post!
1 1/4 cups pitted dates
3/4 cup dried egg white protein
1/2 cup almonds
1/2 cup cashews
1/2 cup dried blueberries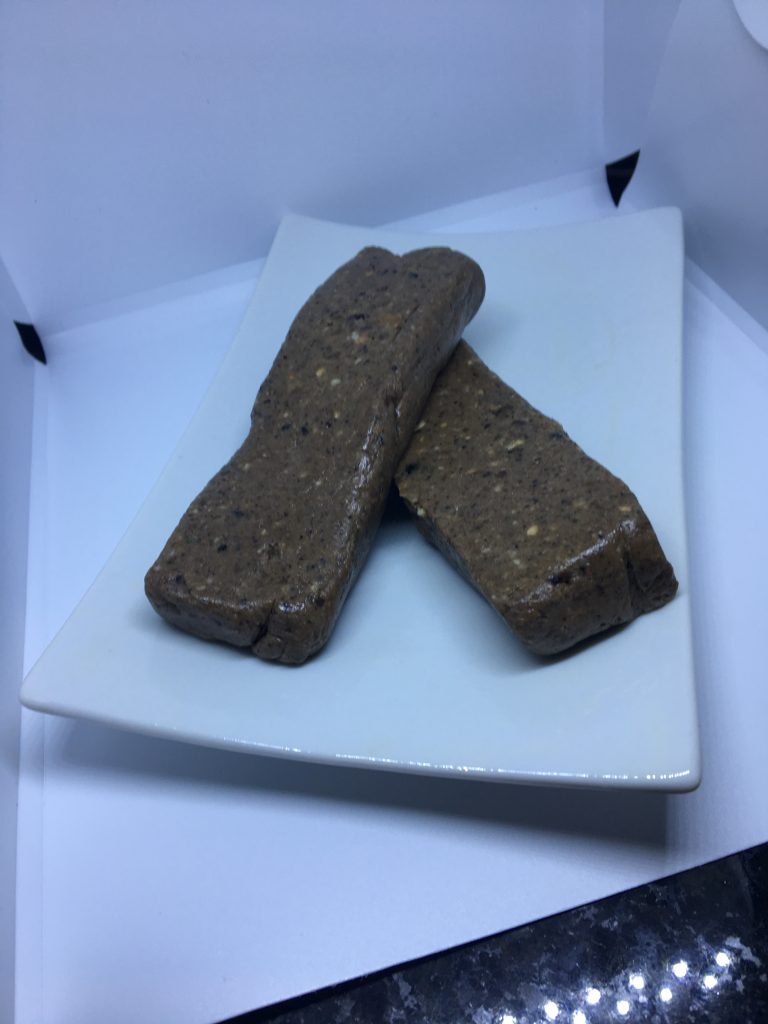 These bars were sticky to clean out of our blender and food processor. We tried both and recommend the food processor! Pulse ingredients together until they form a ball. Push into a pan lined with parchment or wax paper and enjoy! We divided them into twelve
C:29 F: 5 P:7
#homemade #rxbars #free #bulksu
These treats are fitness guru, husband, and kid approved. Let us know your thoughts!