We all crave sweets from time to time, and finding a delicious yet still healthy option can be difficult. Here is a great recipe for what we like to call "Clean Cheats"
Chocolate Almond Butter Protein Bites:
1 cup oats
1/4 cup semi sweet chocolate chips
1/3 cup almond butter
1 tbsp chocolate protein powder
1 tbsp honey
2 tbsp cocoa powder (unsweetened)
2 tbsp chia seeds
1/2 cup ground flax seeds
3 tbsp water
Optional-sprinkle of coconut
•
•
•
Mix all ingredients together. Add a small amount of water if mixture is to dry. Refrigerate for 10 minutes. Shape in to 15 delicious bites!
Macros
C-8 F-3 P-4
About 65 calories per treat.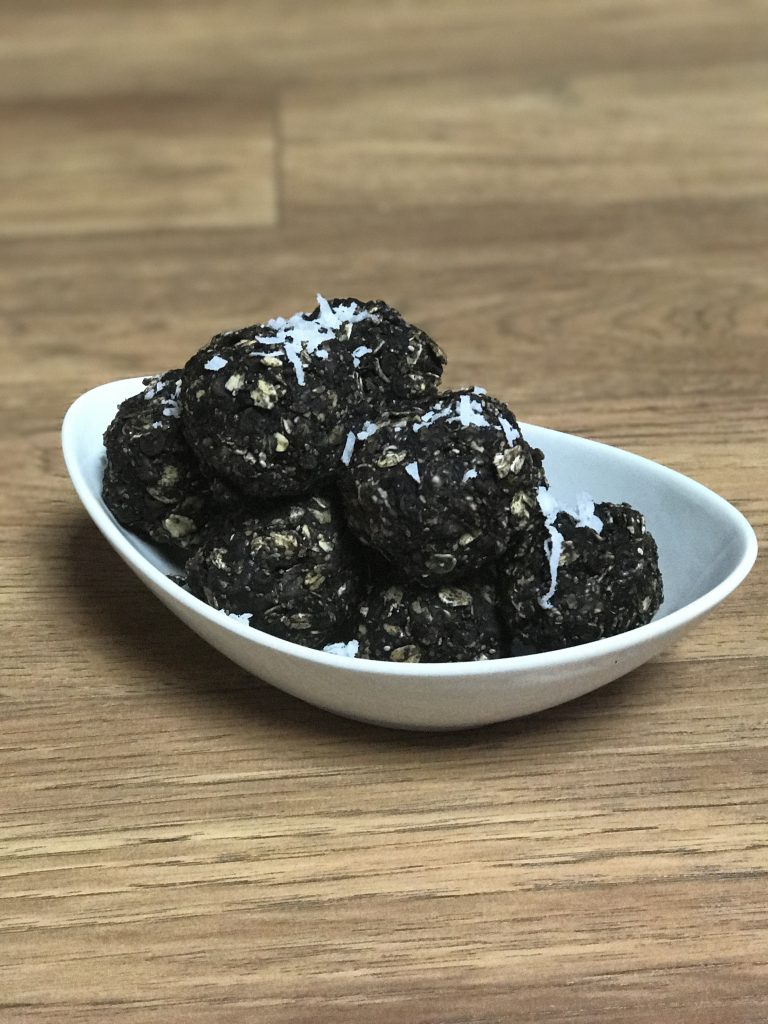 Enjoy!