Ask any member of my family their favorite food and we each would respond PASTA! I try to limit pasta to once a week so we all don't start looking like Mario and Luigi. We started a new tradition in the family and every Wednesday night is pasta night. We either go out to enjoy "make your own pasta" at a restaurant or the kids are responsible for making the sauce at home. Last week we had a delicious sauce that was packed full of Cauliflower! Other than tasting great, what I love about it is how well it freezes. I found the
recipe
on one of my favorite sites Pinch of Yum. We added cubed ham and peas to it.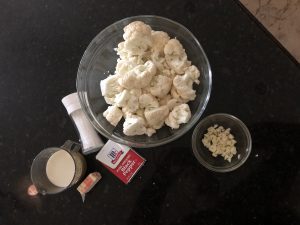 Pre Cooking and Blending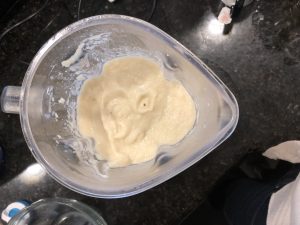 Post Cooking and Blending
Dylans favorite things to add to pasta are black olives, black olives and black olives. Black enjoys being a little more creative with his sauces, he always adds black olives but will change between butter, lemon, oil or pre made pesto. He also likes to add a variety of meats. It is amazing how creative a 5 year old can be with dinner when given the choice.