If you've ever looked down at your black shirt to find "snowflakes" on your shoulders, you know how embarrassing and uncomfortable dandruff can be. "A lot of people are ashamed of dandruff and think it's a reflection of poor hygiene, but that doesn't have anything to do with it," says a board-certified doctor we spoke to about the issue.
Dandruff is essentially caused by our skin reacting to bacteria, resulting in inflammation, itching, and dandruff flakes. The good news, though, is that an anti-dandruff shampoo can make all the difference. So if you're trying to avoid snowflakes in July, here are the 5 best dandruff shampoos to consider:
1. Biolage Scalpsync Dandruff Shampoo

Biolage Scalpsync Dandruff Shampoo was our favorite dandruff shampoo by far. It combines a one-two punch of pyrithione zinc with cooling mint to relieve inflamed scalps and get rid of dandruff. The zinc and tea tree oil work to calm the inflammation on the scalp – treating the root cause of the problem rather than just the flakes. Most importantly, Biolage Shampoo doesn't just treat dandruff – it does a great job as a shampoo. The gentle formula lathers up generously for a deep cleanse, and a little bit goes a long way.
"This is hands down the best dandruff shampoo I've ever used," wrote one person who tested this for us. "I get pretty bad dandruff, and it clears up with one shampoo of this. It's the only shampoo I use anymore because my dandruff comes back if I don't."
2. Oribe Serene Scalp Anti-Dandruff Shampoo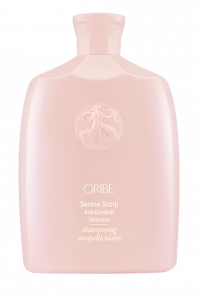 Oribe Serene Scalp Anti-Dandruff Shampoo is the type of anti-dandruff shampoo you'd find at a fancy salon. It's made with salicylic acid – the same ingredient often used to treat acne – in addition to ingredients like caffeine to exfoliate and energize your scalp. The shampoo also doubles down on the moisture concept with ingredients like Vitamin E and shea butter.
3. Redken Scalp Relief Dandruff Shampoo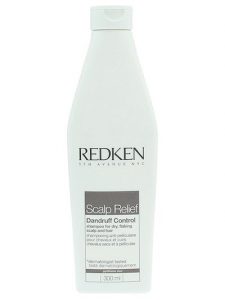 If dandruff shampoos make you miss the smell of traditional shampoos, look no further than Redken Scalp Relief Shampoo.  Redken is a dermatologist-tested formula, and leverages pyrithione zinc's flake-fighting abilities to reduce dandruff. It also includes moisturizing ingredients including lavender and mint to condition and leave you with beautiful, soft, shiny strands.
4. Nioxin Scalp Recovery Anti-Dandruff Shampoo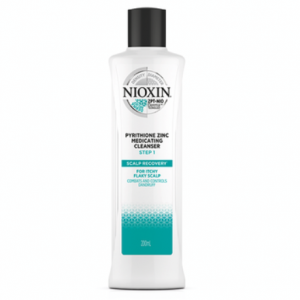 Nioxin has traditionally been associated with hair loss shampoos, and not necessarily dandruff shampoo. However, that is about to change with the Nioxin Scalp Recovery Dandruff Shampoo, which includes ingredients like peppermint oil, green tea polyphenols, and menthol to alleviate the inflammation and flakes associated with dandruff.
5. Head and Shoulder Supreme Nourish Shampoo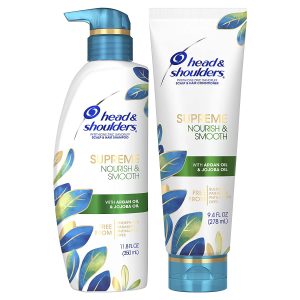 You can't talk about dandruff without mentioning Head & Shoulders, which has been the go-to anti-dandruff shampoo for a generation. They've enhanced their product line up with a Supreme version, which is full of hydrating ingredients like coconut oil, argan oil and jojoba oil and delivers a moisturized and hydrated head of hair without the dandruff.