Who among us doesn't want healthier, glowier, brighter, and smoother skin? That's why Vitamin C is such an essential skincare ingredient. The antioxidant protects skin from UV damage, stimulates collagen production, and lifts away dark spots revealing bright and glowing skin. The easiest way to work it into your routine is by way of a serum. Just a few drops, applied before moisturizer in the morning, will leave skin protected all day long.
So without further adieu, here are the 5 best Vitamin C serums for every budget: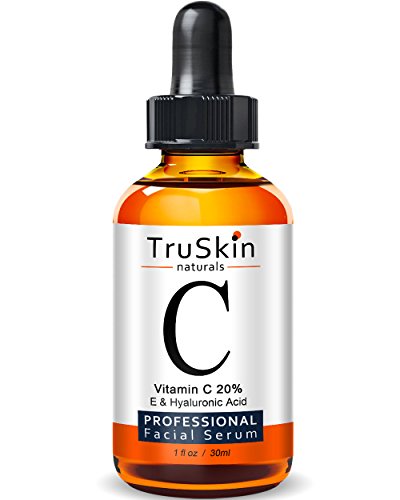 TruSkin Vitamin C Serum isn't just a bottle of liquid Vitamin C!  The serum is actually synergistically blended with Hyaluronic Acid and Vitamin E to target the most common signs of aging, such as wrinkles, dark spots and sun spots. We've been using skincare products for decades – think Proactiv and Netrogena – and have never used anything as good as TruSkin. It brightens our skin and fights wrinkles and fine lines at the same time.
Best of all, the serum is free of synthetic colors, fragrances, and stabilizers. It is actually made from plant-based ingredients, like aloe vera and organic Jojoba oil. We applied it both in the morning and at night to get the best skin we've had in years.
Simply put, TruSkin Vitamin C is our top recommendation!
2. InstaNatural Vitamin C Serum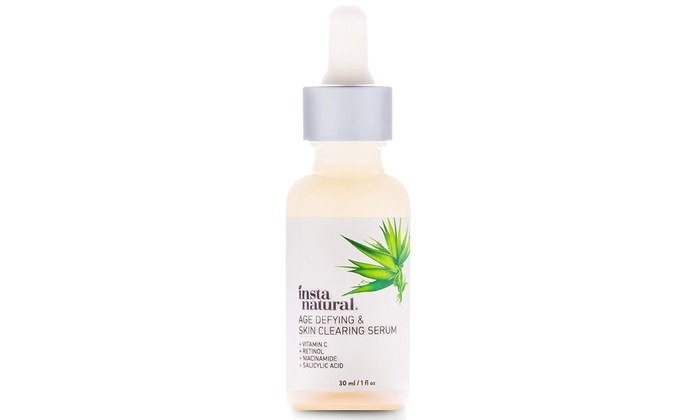 InstaNatural Vitamin C Serum contains Hyaluronic Acid, Sea Buckhorn Oil and plant-based stem cells. We thought it was great in defending against environmental pollutants on our skin, and certainly improved our radiance and skin texture.
However, it didn't have the same effect as TruSkin when it came to dark spots, so it earned the #2 spot on our list.
3. Drunk Elephant C-Firma Day Serum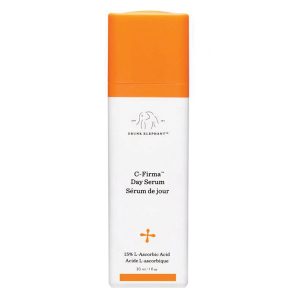 When we polled our panel of dermatologists, Drunk Elephant C-Firma Day Serum consistently came up as one of the must-haves for firmer, more radiant skin. The serum is packed with antioxidants, essential nutrients, and fruit enzymes that instantly gives skin back its glow.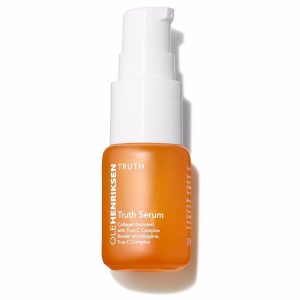 Unlike the other serums on our list, this one has citrusy scent, which makes it a bit easier to apply each day. It boosts collagen production, and we loved layering it before makeup in the morning.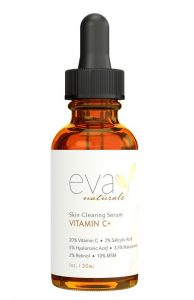 Eva Naturals Skin Clearing Vitamin C serum contains the kitchen sink of skin care ingredients – Vitamin C, Retinol, Niacinamide, Hyaluronic Acid, and Salicylic Acid. We thought it was incredibly impressive, and worked well to leave our face feeling more radiant and vibrant. We did feel like it dried out our skin a bit, however, and so it earned the #5 spot on our list!
We understand that people react differently to each product. Please note our test was not scientific, and your experience may vary.